Technical Support:
Email only
Phone & Email
Training:
No
Yes - free 1-on-1 training
Synchronization:
No
Yes - Google Contacts & Calendar
Updated Regularly:
No - Last Update May 2014
Yes - Updated every 3-4 months
Custom Letterhead Design:
No
Yes - Complimentary
Test-Drive RealtyJuggler for
90 days FREE!
Are you ready to get organized?
Signing up for a free trial requires no credit card. There is never any charge for a free trial.
Executive Summary - Review of MoreSolds and RealtyJuggler
Both MoreSolds real-estate Customer Relationship Manager (CRM) and RealtyJuggler Real Estate Software include an extensive feature list for realtors and other real estate professionals. There are a few features that MoreSolds has that RealtyJuggler does not, such as a monthly newsletter. And there are several features that RealtyJuggler has that MoreSolds does not - such as smart phone synchronization and an extensive library of letters, eCards, and flyers.
The pricing of both products is similar with MoreSolds priced at $168 a year and RealtyJuggler priced at $179 a year.
RealtyJuggler has been around since 2004 and has been continually upgraded, typically with three major upgrades a year. MoreSolds has been updated less frequently and no updates have been announced for the last few years.
The largest difference between RealtyJuggler and MoreSolds is in technical support. RealtyJuggler offers phone support as well as complimentary one-on-one training. MoreSolds only offers technical support via Email and offers no training.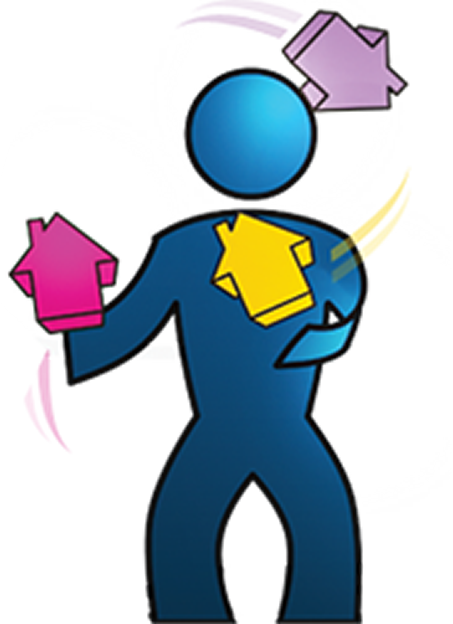 About RealtyJuggler Real Estate Software
Are you wondering if RealtyJuggler has enough features for you? RealtyJuggler includes a comprehensive letter library, over one hundred flyers, and can synchronize with both Google Contacts and Calendar.
Most importantly, you can schedule follow-up calls and build a daily call list to incubate and convert leads into deals.
Learn More »