Free Trial:
14-Day
90-Day
User Interface:
Quirky & Complex
Streamlined & Simple
Letter Library:
Yes - Limited
Real-Estate Calculators:
No
Advertising on Outbound Emails:
Yes - Wise Agent ad on all your Emails
No - Your Emails are clean. No Ads.
Test-Drive RealtyJuggler for
90 days FREE!
Are you ready to get organized?
Signing up for a free trial requires no credit card. There is never any charge for a free trial.
Executive Summary - Wise Agent Alternative
Wise Agent has a reputation for their quirky user interface that can sometimes feel a bit sluggish.
In comparison, RealtyJuggler's primary focus is on on simplicity and low cost.
Both products offer free technical support, free upgrades, and contain all the features necessary for a busy real-estate agent.
RealtyJuggler offers a 90-day free trial, and a pro-rated refund at any time and for any reason.
Wise Agent offers a 30-day free trial, but does not offer refunds.
RealtyJuggler represents a fresh approach to real estate software, and is a particularly compelling choice for the value oriented agent looking for something easy.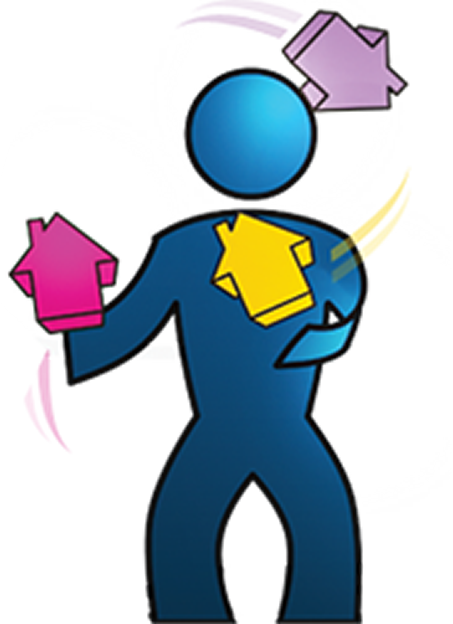 About RealtyJuggler Real Estate Software
Are you wondering if RealtyJuggler has enough features for you? RealtyJuggler includes a comprehensive letter library, over one hundred flyers, and can synchronize with both Google as well as Microsoft Outlook.
Most importantly, you can schedule follow-up calls and build a daily call list to incubate and convert leads into deals.
Learn More »