Top Producer
RealtyJuggler
Requires Credit Card:
Yes
No - Free Trial is Free
Full Featured Real-Estate CRM:
Yes - more complicated & slower
Yes - simpler & faster
Letter Library:
Yes - Handful
Data Import Assistance:
No
Track Commissions:
Limited
Real-Estate Calculators:
No
SMS Texting & Call Capture:
Limited
Email Open Tracking:
No
Yes
Test-Drive RealtyJuggler for
90 days FREE!
Are you ready to get organized?
Signing up for a free trial requires no credit card. There is never any charge for a free trial.
Executive Summary - Top Producer Alternative
Top Producer (TP) has a reputation for being hard to learn and expensive.
In comparison, RealtyJuggler's primary focus is on on simplicity and low cost.
Both products offer free technical support, free upgrades, and contain all the features necessary for a busy real-estate agent.
RealtyJuggler offers a free trial, and a pro-rated refund at any time and for any reason.
Top Producer does not offer a free trial and does not offer refunds.
RealtyJuggler has been around since 2004 and has been continually upgraded, typically with three major upgrades a year.
RealtyJuggler represents a fresh approach to real estate software, and is a particularly compelling choice for the value oriented agent looking for something easy.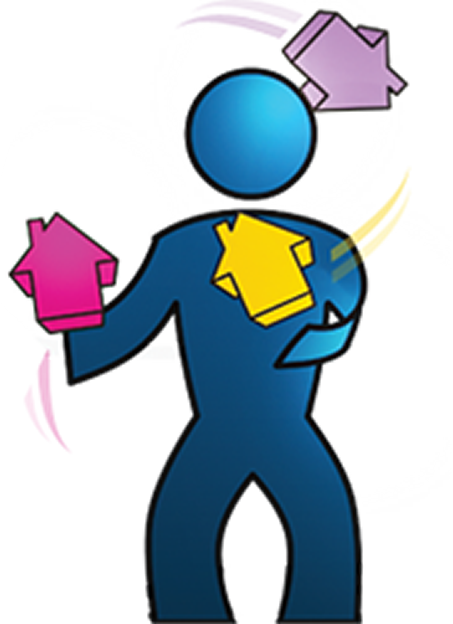 About RealtyJuggler Real Estate Software
Are you wondering if RealtyJuggler has enough features for you? RealtyJuggler includes a comprehensive letter library, over one hundred flyers, and can synchronize with both Google as well as Microsoft Outlook.
Most importantly, you can schedule follow-up calls and build a daily call list to incubate and convert leads into deals.
Learn More »