iXACT Contact
RealtyJuggler
Free Trial:
35-Day
Requires Credit Card
90-Day
No Credit Card Required
Transaction Management:
Limited
Complete
User Interface:
Busy & Complex
Streamlined & Simple
Letter Library:
Yes - Limited
Real-Estate Calculators:
No
Advertising on Outbound Emails:
Yes - iXACT ad on all your Emails
No - Your Emails are clean. No Ads.
SMS Texting & Call Capture:
Yes
One-on-One Training:
No
Yes - Complimentary
Conflict of Interest:
Yes - Elm Street Technologies sells their own CRM platform called Elevate and also owns iXACT Contact CRM
No - RealtyJuggler just sells one CRM
Test-Drive RealtyJuggler for
90 days FREE!
Are you ready to get organized?
Signing up for a free trial requires no credit card. There is never any charge for a free trial.
Executive Summary - iXACT Contact Alternative
iXACT Contact has a reputation for their cluttered user interface that looks best on large desktop display.
In comparison, RealtyJuggler's primary focus is on on simplicity and low cost.
Both RealtyJuggler Real Estate CRM and iXact Contact contain the same fore Real Estate CRM features necessary for a busy real-estate agent. However, RealtyJuggler is far more capable in tracking your deals. For example, RealtyJuggler Real Estate Software can track expenses, commissions, showings and offers, and includes the necessary features for the full lifecycle of a deal. While iXACT contact has tools for incubating leads, it lacks the more advanced transaction and deal management features of RealtyJuggler.
RealtyJuggler represents a fresh approach to real estate software. It is a particularly compelling choice for the value oriented agent who is looking for a real estate specific CRM that is easy-to-use.
In July 2021, Elm Street Technologies acquired iXACT Contact. Elm Street already owns a competing CRM called Elevate. It is unclear how iXACT Contact and Elevate will be "fused into a single platform", which is the stated business reason for the acquisition. RealtyJuggler has had the same ownership structure since its founding in 2004 and has no plans to merge, meld, or fuse with any competitors.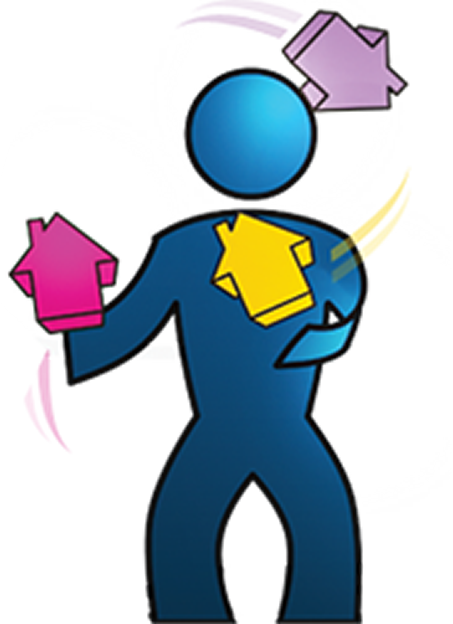 About RealtyJuggler Real Estate Software
Are you wondering if RealtyJuggler Realtor Software has enough features for you? RealtyJuggler includes a comprehensive letter library, over one hundred flyers, and can synchronize with both Google Contacts and Calendar.
Most importantly, you can schedule follow-up calls and build a daily call list to incubate and convert leads into deals.
Learn More »