The Name RealtyJuggler
The name "Realty Juggler" describes the skill of coordinating multiple real-estate activities with ease. A good real estate agent can reduce the stress that buyers and sellers feel. After all, most buyers are about to embark on the largest financial commitment they will ever make - buying a Home.
RealtyJuggler Product Line
Since 2004, over one hundred thousand real estate professionals have used RealtyJuggler Real Estate CRM Software to stay organized. While others create products that emphasize complexity and power, RealtyJuggler's focus is on saving time.
Company Origins
RealtyJuggler Real Estate CRM was invented by Davette Everly and Scott Schmitz in 2003. Over lunch, Davette, a top REALTOR® in the Washington DC area, lamented that software for real-estate agents was too hard to use. She felt that what was missing was a focus on simplicity. Her lunch partner was Scott Schmitz, a software engineer with over 20 years experience including stints at AOL and Apple. He had just completed an MBA at The George Washington University and was intrigued.
After a bit of research, the two decided that there was an unmet need. Other real-estate CRM software vendors focused upon the "Top Producers", RealtyJuggler would focus upon the average agent. Average agents don't have time to waste on week-long training classes. So, the main focus would be on providing solutions that were easy to understand and use.
The most valuable resource of an agent is their time. Not only did RealtyJuggler Real Estate CRM Software need to be easy to understand and use, but technical support needed to be just a phone call away. Agents don't have time to waste trying to figure out how software works.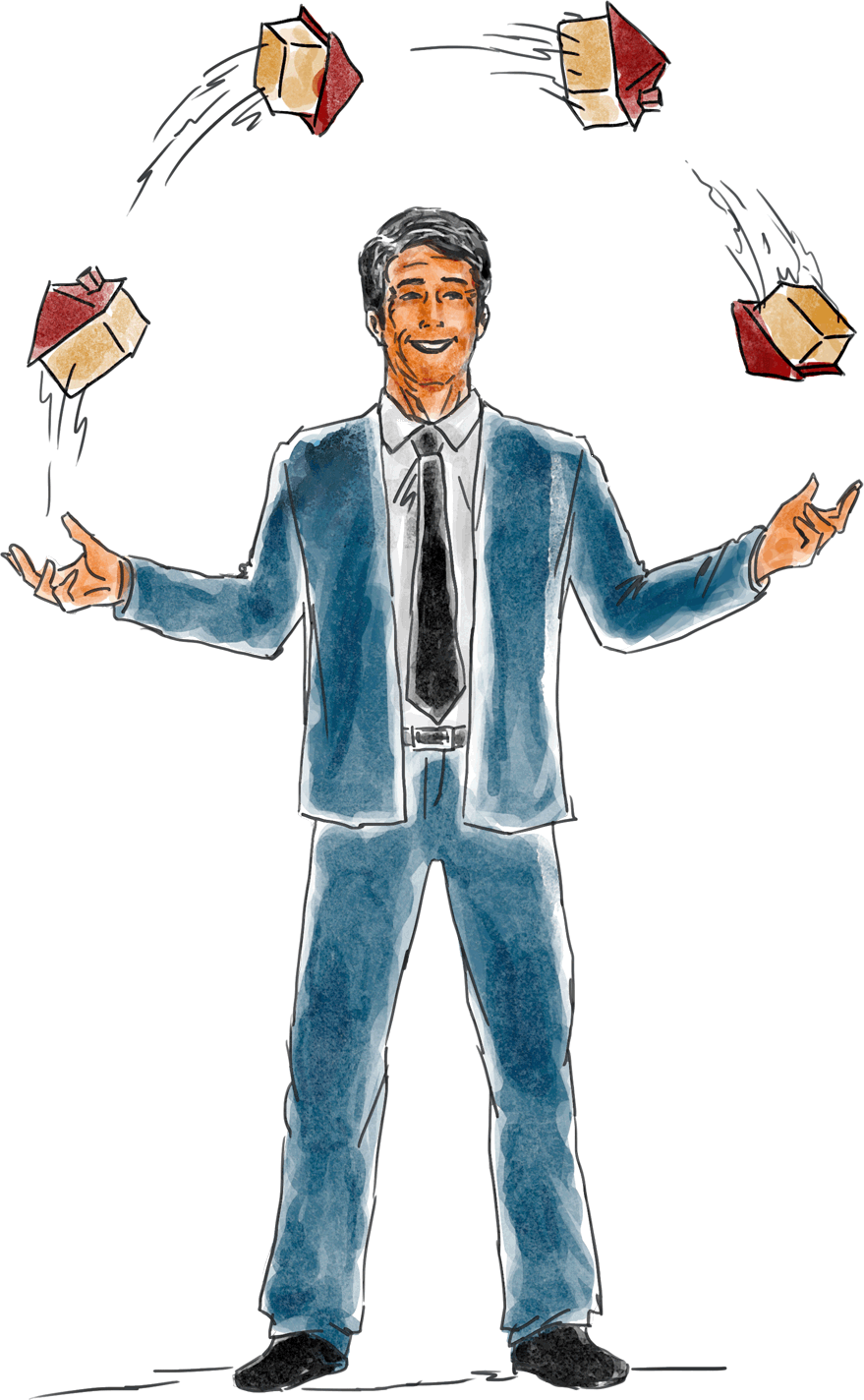 Over the years, RealtyJuggler has changed considerably.
However, the core principles have remained consistent:
Friendly Support
Fully Featured
Easy-To-Use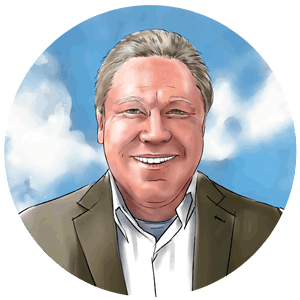 August
Friendly Technical Support
Technical support is a key part of the RealtyJuggler story. Support includes phone and email support, as well as written user manuals and video tutorials. Support staff are dedicated to helping members get the most out of RealtyJuggler Real Estate Software. As part of this process, we offer complimentary one-on-one training as well as personalized team training. The best CRM is the one you use - and that means that your Real Estate CRM should feel as comfortable as a pair of old shoes. Give us a call to set up your complimentary training today.
Learn More ►
Fully Featured
RealtyJuggler Real Estate Software includes a potent combination of features that are useful for any real estate professional. Features include transaction and contact management, as well as Customer Relationship Management (CRM) features. RealtyJuggler has been specifically crafted just for real estate, which means that agents can use it immediately. Many of the features in RealtyJuggler are unique to real estate, such as the ability to track showings, offers, and closings, several real estate calculators, the ability to feed leads from almost any real estate website, including Zillow, as well as the ability to import from any real estate data source, including tax records. The vast real estate specific content library includes a flyer library, a letter library, as well as an eCard library. Agents can communicate using a wide variety of methods including call capture, SMS text messaging, emails, as well as printed letters and labels.
RealtyJuggler Real Estate CRM has been upgraded on a regular basis since its release in September 2004. You can review a summary of these improvements from our News page. We are constantly looking for ways to improve RealtyJuggler to better meet the changing requirements of our real estate clients. Many features have been added based upon the feedback from our members.
Learn More ►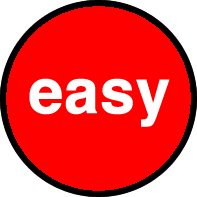 Easy to Use
Each feature within RealtyJuggler has been carefully crafted to be easy to understand and use. Real estate agents are usually pressed for time and require tools that can get the job done quickly and without a lot of training. Equally important is the ability minimize the possibility of making a mistake. RealtyJuggler includes safety mechanisms which allow for undeleting a record, tracking changes made by an assistant, as well as numerous safety mechanisms for activities like sending bulk emails.