Referral Maker
RealtyJuggler
Free Trial:
30-Day
90-Day
Relationship Management:
Yes
Yes
Transaction Management:
Limited
Complete
New Lead Capture:
No
Yes - feed leads live as well as import leads from almost any lead source
Suitable for Teams:
No
Yes
Google Contacrs and Calendar Sync:
No
Yes
Email/Letter Library:
Limited
Custom Letterhead Design:
No
Yes - Complimentary
Test-Drive RealtyJuggler for
90 days FREE!
Are you ready to get organized?
Signing up for a free trial requires no credit card. There is never any charge for a free trial.
Executive Summary - Review of Referral Maker and RealtyJuggler
Referral Maker is a real-estate Customer Relationship Manager (CRM) that is focused upon the Buffinni system. This is a system that relies upon referrals as the primary source of real estate leads. RealtyJuggler offers these same referral-oriented features, but also includes a number of additional features. These other features allow for importing and prospecting FSBO's, Expired's, and feeding web leads live from a variety of sources. Unfortunately, Referral Maker lacks these kinds of prospecting capabilities.
RealtyJuggler can scale from a single agent, to a small team, as well as to an entire office. Leads can be assigned to team members and brokers can manage and assign leads. Referral Maker is best for an individual agent working their sphere.
RealtyJuggler offers a pro-rated refund at any time and for any reason while Referral Maker does not offer refunds. Referral Maker is quite a bit more expensive than Realtyuggler.
RealtyJuggler has a broader appeal, whereas Referral Maker will appeal primarily to agents who have purchased Buffini training (extra cost).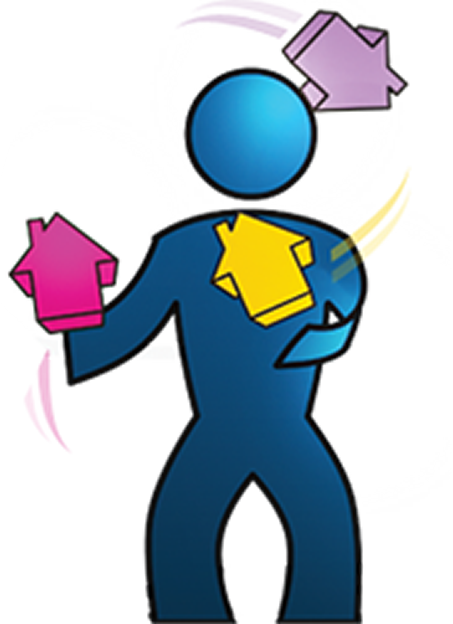 About RealtyJuggler Real Estate Software
Are you wondering if RealtyJuggler has enough features for you? RealtyJuggler includes a comprehensive letter library, over one hundred flyers, and can synchronize with both Google Contacts and Calendar.
Most importantly, you can schedule follow-up calls and build a daily call list to incubate and convert leads into deals.
Learn More »