Samantha Clement Manages Successful Career with RealtyJuggler
Windsor, Colorado - Oct. 19, 2017 - After her first two years in real estate, Samantha Clement knew there had to be a better way to organize her business and career. She found her answer in RealtyJuggler, the $99 cloud-based real estate management system from RealOrganized, Inc.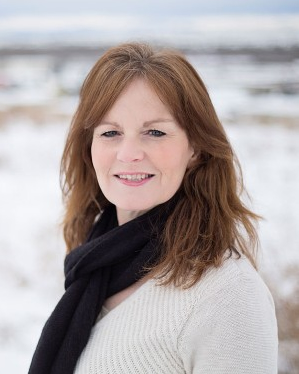 "I was looking for a system that had already done a lot of the work for me, something put together by people who understand how real estate works, the information we need and how we use it," recalls this successful agent with Real Estate Professionals, Inc., Calgary, Alberta, Canada.
Like many new agents, Samantha initially relied on the contact management solution most readily available and least expensive. For her, that was the free Contacts program included as part of the operating system on her Macintosh computer. As her client base expanded, though, her needs outgrew the limited capabilities of this approach.
"There wasn't a lot of integration in that system, and it really didn't give me a lot of useful information," she explains. "There were too many steps involved in setting it up with my schedule and reminders. As I added more clients, the whole process just got to be overwhelming."
She embarked on a search for a "catch-all" solution, a single integrated system to efficiently organize and manage details about clients and contacts, listings, her business and all related responsibilities. "Simplicity was a key for me, I don't like a steep learning curve," Samantha stresses. "I knew if I got stuck trying to figure out how a system works, it would take away from the time I need to be spending out and about, meeting with clients."
She researched several of the best known real estate contact management/client relationship management (CRM) systems. Those she tried proved too complicated and too expensive. When she sought recommendations from other agents on real estate forums, she started hearing good things about RealtyJuggler. Users praised its low cost, features, ease-of-use and RealOrganized's commitment to customer support.
Intrigued by the $99 price and 90-day free trial, Samantha gave it a try. "I really liked the idea of that 90-day free trial offer, without having to register my credit card. That was huge for me," says Samantha. "Other programs I tried offered only a 14-day trial, at most. I felt in order to really know if a system was right, I needed to be able to use it a while."
One month into her test run, Samantha was sold on RealtyJuggler. "I liked the simple layout and that it can track my current listings and commission. The expense feature is great too!"
Importing her client records was easy and straightforward. The video tutorials and manuals guided her through most aspects of set-up and operation. When she had a question about modifying records or content for her Canadian market, tech support was readily available and responsive. "I only called support a couple of times, and they always talked me through whatever issue I had," she shares.
An experienced user now, Samantha reports RealtyJuggler provides many more benefits than the contact management features which first drew her interest. "One feature I only recently discovered is the ability to check Gmail within a client's record," she reports. "This is very handy when dealing with current clients and you want to remain in the app."
Samantha especially appreciates that RealtyJuggler is offered as a cloud-based system, with all its resources available whether connecting from her iPhone, iPad or computer. An added convenience is the ability to call clients from within the system when running it on her iPhone.
"I like how it integrates with my calendar, its reports, and the reminder system," she continues. She uses RealtyJuggler to compose and schedule emails to clients, and the system stores that correspondence as part of the client record. With the same ease the system can track her listings, commissions and business expenses.
"The price is phenomenal, all that for just $99 a year," she points out, "As real estate agents, we are always looking for ways to keep costs down while providing the best service possible to our clients. If you want value for your money in an efficient and well managed system that works with you, consider trialing RealtyJuggler."
About RealtyJuggler - RealtyJuggler is a cloud-based real estate software product for real estate agents and REALTORS. The software can be used for prospecting, touching past clients, transaction management and much more. RealtyJuggler is sold on a membership basis at an affordable price. It is multi-user and contains numerous features designed specifically for real estate, including transaction management, listing feedback, DRIP Letters, real-estate flyers, the ability to print mailing labels and much more.
About RealOrganized, Inc. - RealOrganized was founded in 2003 by a former executive from AOL and a top real estate agent, each with over a dozen years experience in their respective fields. The company's mission is to create organizational software for the real estate industry. Visit
https://www.RealtyJuggler.com
for more information.
Contact:
RealOrganized, Inc.
RealtyJuggler Real Estate Software
https://www.RealtyJuggler.com
Telephone: (970) 672-3467
RealtyJuggler and RealOrganized are TM RealOrganized, Inc.
###