RealtyJuggler CRM Adds 8 New Video Tutorials
Windsor, Colorado – January 1, 2018 - Today RealOrganized, Inc. announced the availability of eight new video tutorials for RealtyJuggler Real Estate Software. Six of these new videos explain how to use the real estate calculators, including the Comparable Market Analysis (CMA) Calculator, Seller Net Calculator, Mortgage Payments Calculator, Maximum Loan Calculator, Commissions Calculator as well as the Rent vs Own Calculator. In addition to the calculator tutorials, a video tutorial is now available describing how to use SMS Texting in RealtyJuggler. Features include, SMS Chat, alarms, and notifications, call capture, driving directions, as well as click to call.
"Our members have seen tremendous results with RealtyJuggler Text Chat. Sometimes simple solutions like this are best." said Matthew Cheshier, Director of Communications.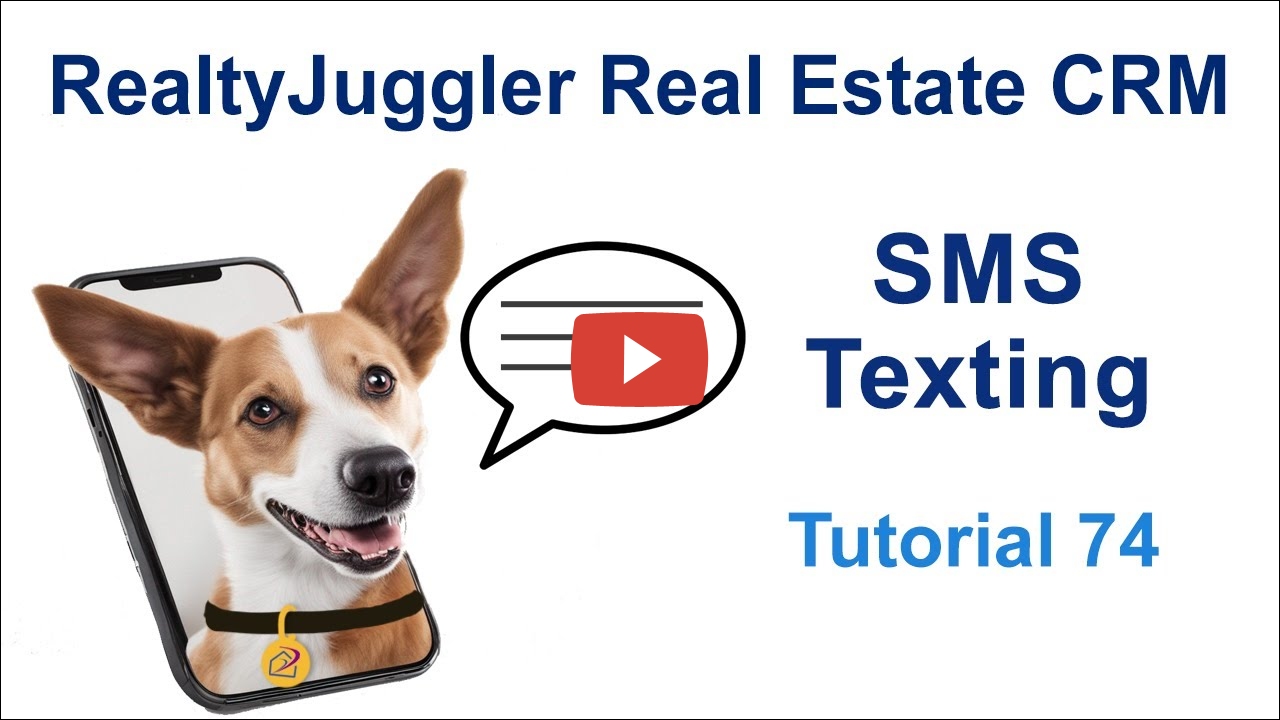 Do you want to know more about texting through RealtyJuggler?
Call RealtyJuggler's friendly technical support team today to schedule your complimentary one-on-one training to prepare for the New Year at (970) 672-3467.
RealtyJuggler is a cloud-based real estate software product for real estate agents and REALTORS. The software can be used for prospecting, client follow-up, managing transactions, and much more. RealtyJuggler is sold on a membership basis at an affordable price. It is multi-user and contains numerous features designed specifically for real estate, including transaction management, listing feedback, DRIP Letters, real estate flyers, and mailing labels.
RealtyJuggler is distinguished from its competition through a unique triple focus on ease-of-use, low cost, and friendly technical support.
About RealOrganized, Inc. - RealOrganized was founded in 2003 by a former executive from AOL and a top real estate agent, each with over a dozen years experience in their respective fields. The company's mission is to create the simplest and most affordable organizational software for the real estate industry.
Visit:
https://www.RealtyJuggler.com
for more information.
Contact:
RealOrganized, Inc.
RealtyJuggler Real Estate Software
https://www.RealtyJuggler.com
Telephone: (970) 672-3467
RealtyJuggler and RealOrganized are TM RealOrganized, Inc.
###