Price / person:
$499 / year
Onboarding Cost:
$999
Free
1-on-1 Training:
No
Yes - Free
Phone Technical Support:
No
Yes
Complexity:
Difficult
Easy
Speed of Operation:
Sluggish
Fast
Custom Letterhead Design:
No
Yes - Complimentary
Test-Drive RealtyJuggler for
90 days FREE!
Are you ready to get organized?
Signing up for a free trial requires no credit card. There is never any charge for a free trial.
Executive Summary - kvCORE Alternative
A feature-by-feature comparison shows that RealtyJuggler has more features, is easier to use, and better technical support than kvCORE (also known as kunversion and insiderealestate). You might expect that RealtyJuggler would be more expensive, but that is not the case, RealtyJuggler is less expensive, and also has better technical support.
kvCORE is built around a tightly integrated customer facing website and backend Customer Relationship Manager (CRM). RealtyJuggler takes a more flexible approach, and allows for any third party website to feed leads straight into RealtyJuggler, including Zillow, Trulia, Realtor.com, as well as any IDX website. The RealtyJuggler approach means that an agent is not forced to use the cookie cutter website that kvCORE offers. The agent only pays for lead sources that provide results. This is especially important in today's enviroment where agents need to be opportunistic in their use of third-party lead sources like Craigslist and Facebook. With RealtyJuggler, any lead source can be seamlessly integrated, providing the agility that modern agents require.
RealtyJuggler offers a 90 day free trial as well as a pro-rated refund at any time. kvCORE, does not offer a free trial, and also does not offer a full pro-rated refund.
The complexity of the kvCORE product also means that it typically takes several months to get everything configured and working and everyone trained to use the system. In contrast, RealtyJuggler's focus on straightforward operation means that an agent can be productive in just a few days.
Another key difference between RealtyJuggler and kvCORE is in the area of technical support and training. RealtyJuggler offers phone support, help importing your data, installing your letterhead, as well as one-on-one training. Phone support for kvCORE typically involves leaving a voicemail and hopefully getting a call back in a few days.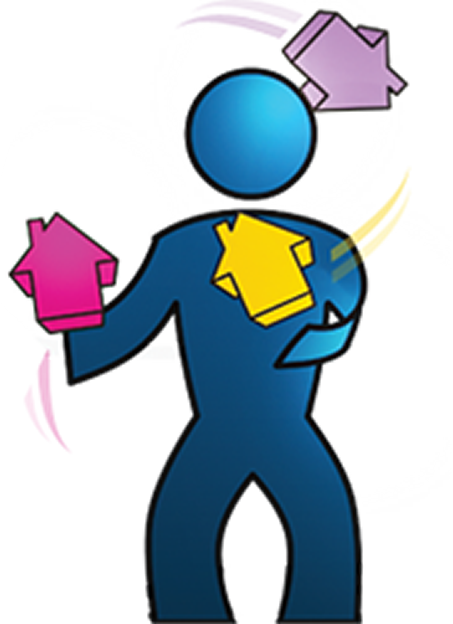 About RealtyJuggler Real Estate Software
Are you wondering if RealtyJuggler Realtor Software has enough features for you? RealtyJuggler includes a comprehensive letter library, over one hundred flyers, and can synchronize with both Google Contacts and Calendar.
Most importantly, you can schedule follow-up calls and build a daily call list to incubate and convert leads into deals.
Learn More »