Follow Up Boss
RealtyJuggler
Free Trial:
14-Day
90-Day
Price for 1 User:
Grow - $684/year
Pro - $4,992/year
Platform - $9,996/year

Transaction Management:
No
Yes
Letter Library:
Yes - Limited
Google Sync Contacts & Calendar:
No - Import Only
Real-Estate Calculators:
No
Suitable for Large Teams:
Yes
Yes
Suitable for Small Teams:
No
Yes
Suitable for Solo Agents:
No
Yes
Custom Letterhead Design:
No
Yes
1-on-1 Training:
Pro or Platform only
Yes
Valet Import:
Platform only
Test-Drive RealtyJuggler for
90 days FREE!
Are you ready to get organized?
Signing up for a free trial requires no credit card. There is never any charge for a free trial.
Executive Summary - Review Follow Up Boss and RealtyJuggler
Follow Up Boss is focused is on lead assignment and incubation for large teams of agents. The product provides tools for working with thousands or even tens of thousands of leads per month.
RealtyJuggler works well for solo agents as well as a small team, and even an office. RealtyJuggler is the perfect tool for an agent who's needs will grow (or shrink) over time and needs a flexible tool that can adapt to those changing requirements.
RealtyJuggler is focused on features and capablities that the average agent needs to incubate and close deals. RealtyJuggler offers lead assignment and incubation features, but also includes transactional features such as the ability to track showings, offers, expenses, and commissions.
The differences in philosophy can also be seen in the cost and approachability of each product. RealtyJuggler is easy to understand and use, while Follow Up Boss's powerful features can be overwhelming to understand as well as challenging to use.
RealtyJuggler also offers complimantary email and phone support, one-on-one training, valet import assistance custom letterhead design as well as video tutorials and written users manuals. The support and ease of use of RealtyJuggler make it an ideal tool for agents who do not want to spend all day in front of their computer. Those support options are only available for the higher-ticket versions of of Follow Up Boss.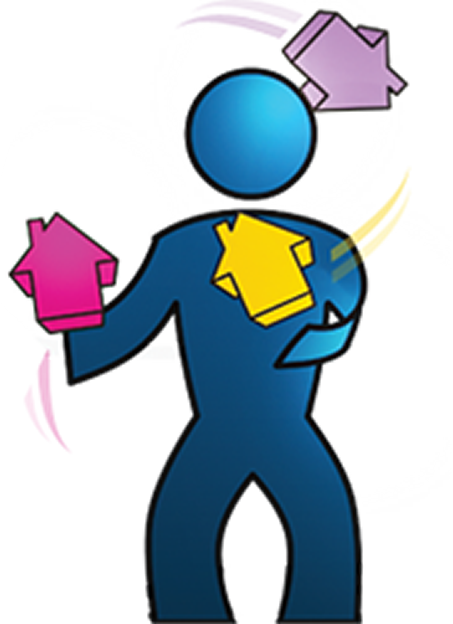 About RealtyJuggler Real Estate Software
Are you wondering if RealtyJuggler is right for you? RealtyJuggler includes a comprehensive letter library, over one hundred flyers, and can synchronize with your smartphone.
Most importantly, you can schedule follow-up calls and build a daily call list to incubate and convert leads into deals.
Learn More »