Price:
$5,988 - 18,588/year - no refunds
Transaction Management:
Costs Extra
Included
Custom Letterhead Design:
No
Yes - Complimentary
Test-Drive RealtyJuggler for
90 days FREE!
Are you ready to get organized?
Signing up for a free trial requires no credit card. There is never any charge for a free trial.
Executive Summary - Review of Chime.me and RealtyJuggler
The largest difference betwen Chime.me and RealtyJuggler is price. Chime.me is between 30x and 60x more expensive than RealtyJuggler.
Chime offers three versions with increasing levels of functionality as the price goes up. With RealtyJuggler, there is just one version that includes all of the features including transaction management and configurations for teams and an office.
One thing that Chime.me includes that RealtyJuggler does not is a website. RealtyJuggler has taken the approach of integration with third parties. This more flexible approach means that you ca hire any web site vendor and use them for your web site. If you ever become unhappy with your website, fire that vendor and hire another. RealtyJuggler will work with any vendor you want.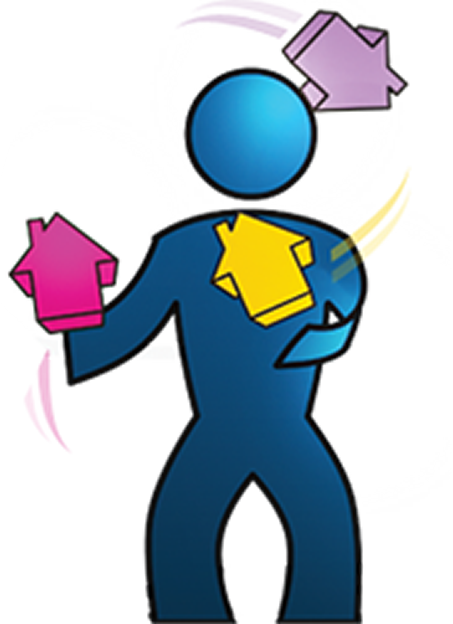 About RealtyJuggler Real Estate Software
Are you wondering if RealtyJuggler has enough features for you? RealtyJuggler includes a comprehensive letter library, SMS Text messaging, over one hundred flyers, and can synchronize with both Google Contacts and Calendar.
Most importantly, you can schedule follow-up calls and build a daily call list to incubate and convert leads into deals.
Learn More »