Test-Drive RealtyJuggler for
90 days FREE!
Are you ready to get organized?
Signing up for a free trial requires no credit card. There is never any charge for a free trial.
Executive Summary - Review of Insightly and RealtyJuggler
The largest distinction between RealtyJuggler and Insightly is support. RealtyJuggler offers email and phone support, as well as written users manuals and video tutorials. RealtyJuggler also offers one-on-one training, as well as Valet import assistance in getting set up and using RealtyJuggler. Insightly support is email only. The challenge with email support is that if you get stuck, it can be difficult to explain in writing what is going on. Then, when you get an answer, it might not resolve the problem. So, a problem that might take a few minutes to resove over the phone can take several days to resolve using email.
RealtyJuggler contains a number of features that are specific to real-estate, such as a comprehensive real-estate specific drip letter library, flyers, tracking of open houses, showings, commissions, expenses, and lockboxes. Insightly has no real estate specific capabilities. It lacks a real-estate letter library. While RealtyJuggler allows for both Email as well as printed letters, Insightly is limited to just Email.
While Insightly lacks real-estate specific capabilities, it does allow for extensive customization. RealtyJuggler is a good fit is for a real-estate agent who wants a CRM pre-configured for real estate. The emphasis on phone support and training makes it an ideal fit for an agent looking for a solution that is geared towards saving time or who can't wait days for technical support to resolve a problem.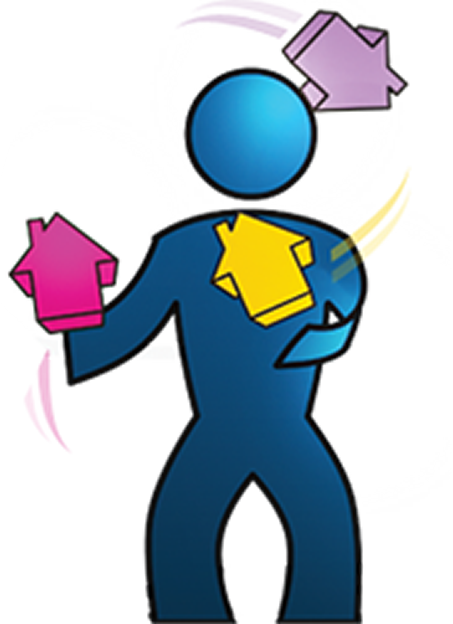 About RealtyJuggler Real Estate Software
Are you wondering if RealtyJuggler is right for you? RealtyJuggler includes a comprehensive letter library, over one hundred flyers, and can synchronize with both Google Contacts and Calendar.
Most importantly, you can schedule follow-up calls and build a daily call list to incubate and convert leads into deals.
Learn More »