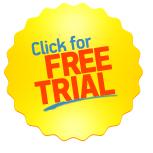 Real Estate Software

for only
$99/year
As a successful Realtor or real estate professional, it's your job to handle hundreds of details. With RealtyJuggler, you can be more organized, and less stressed. It's like having a personal virtual assistant!
There are lots of other real estate software CRM products out there, but they can be awkward, and require special training to use. Not so for RealtyJuggler.
If you don't have the time or patience for complicated software...
...then RealtyJuggler is for you!
Easy to Use
Most successful agents are not technical. They just want something that gets the job done quickly and without drama.

RealtyJuggler is the perfect tool for a busy realtor who wants results NOW.
RealtyJuggler comes with over 40 Video Tutorials. Each video is short and to the point and demonstrates exactly how to do a specific task - like printing labels.

Support is just a phone call away at:
(970) 672-3467.

While other Real Estate CRM (Customer Relationship Management) products tout esoteric features, we focus on making it easy.
Test-Drive RealtyJuggler for 90 days FREE!
Are you ready to get organized?
If YES, click here for an instant, FREE trial.
Learn More

►
90-Day Free Trial
Signing up for a free trial requires no credit card. There is never any charge for a free trial. If you decide RealtyJuggler is right for you, a Membership costs just $99 / year.
Features

Track prospects, clients, listings, showings, offers, open houses, promotions and closings. Upload files, track documents, parties, contingencies and other transaction details.
Calculate and track commissions and expenses
Qualify prospects with 5 real-estate calculators (maximum loan, seller-net & buyer-net, mortgage payments, rent vs buy). Print reports using calculation results. Perfect for client presentations
Import leads from lead services such as ByOwnerDaily, Landvoice, FSBO Leader, RealtyTrac, and others. Perfect for prospecting FSBO's, Expireds, and Foreclosed properties.
Import contacts and appointments from any other organizer including Top Producer (6i, 7, 8), ACT!, Agent Office (Online Agent) and Microsoft Outlook.
Mail merge emails or print Real Estate Letters using our extensive library of over 500 letters (available in English and Spanish), or use your own custom templates. Drip Letter Packages. Learn More

►

Securely share your information online with your team of assistants and partners
Learn More

►

Print Mailing Labels using Avery label sheets, a label printer, or print directly on envelopes
Send time-release sequences of Printed Letters and Emails (Drip mail).


Automatic reminders for common activities such as birthdays, closing anniversaries, printing letters, or following up with a prospect
Use your own graphic letterhead for emails, letters and reports
Get showing feedback on your listings using an automated online form - no more telephone tag with showing agents
Ability to create your own Activity Plans also known as Task Plans
Global search allows you to find anything you have entered in just a few seconds
Feed leads from multiple web sites into RealtyJuggler. Requires no HTML coding. Works with any web site that has a Contact-Me form, even IDX portals.
Rental management - rents, expenses, admin fees, and work orders
Upload scanned contracts and other documents for later retrieval from anywhere
Print or email Service Reports suitable for client presentation, and for long-term archival storage.
Export Contacts, Calendar, Expenses, Commissions, Service Reports and more. If you enter it, you can export it.

Create Real Estate Flyers for your listing using RealtyJuggler's 101 predefined PDF realtor flyer templates. Learn More

►
These days, it pays to be careful about documentation. Sleep easier knowing that RealtyJuggler is tracking everything including listing expire dates, agency agreements, disclosures, and the status of offers and counter-offers.
Cloud-Based Software
RealtyJuggler runs on any Internet equipped computer with a modern web browser (such as Firefox, Safari, or Microsoft Internet Explorer). Compatible with: Microsoft Windows, Macintosh, Android and iOS.
Free Technical Support
Uses SSL Data Encryption
Free & Automatic Upgrades
Easy to Use - Runs as a Web Site
Automatic Redundant Data Back-Up
Works everywhere - Mac, PC, iPAD/Tablets
Mobile Access
You can access your information anywhere and on any device that has a full Internet browser. RealtyJuggler Realtor Software runs on the Apple iPAD, iPhone, and Google Android. Learn More ►
Google Sync of Contact & Calendar
Contacts and Calendar can be synchronized with Google Gmail Contacts and Google Calendar, and from there to any SmartPhone.
Microsoft Office Outlook Sync
Contacts and Calendar can be synchronized with Microsoft Office Outlook for Windows.
RealtyJuggler is available as a 90-day free trial. This is literally a free trial with no cost to you. No credit card is required and you are never billed for a free trial. It takes just seconds to sign up.
Sign-Up For Free Trial

►